Welcome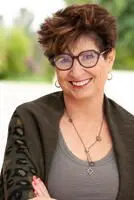 All of us experience trying times when we just can't do it alone anymore. Anxiety, depression, come upon us or our relationships or lack of them start feeling more than we can manage alone.

You know you're a good parent.
You know you're a good child.
You know you're a good partner or spouse.
So why are things s o difficult?

In spite of our best efforts and intentions, life can present us with unexpected challenges in our families, challenges that push us to our very limits. When family members are faced with special needs or chronic illness, it impacts everyone. Understanding this personal impact will allow you to be your best self and the best advocate or caregiver you can be.

As a therapist, my goal is to give individuals, couples and families the support they need to restore balance and wellness, allowing everyone to reach their fullest potential; how can I help you today?


MA, Clinical Psychology and MA, Organizational Psychology Licensed Marriage and Family Therapist #89611

Many Insurance plans accepted. Please call to confirm.